Beer Bread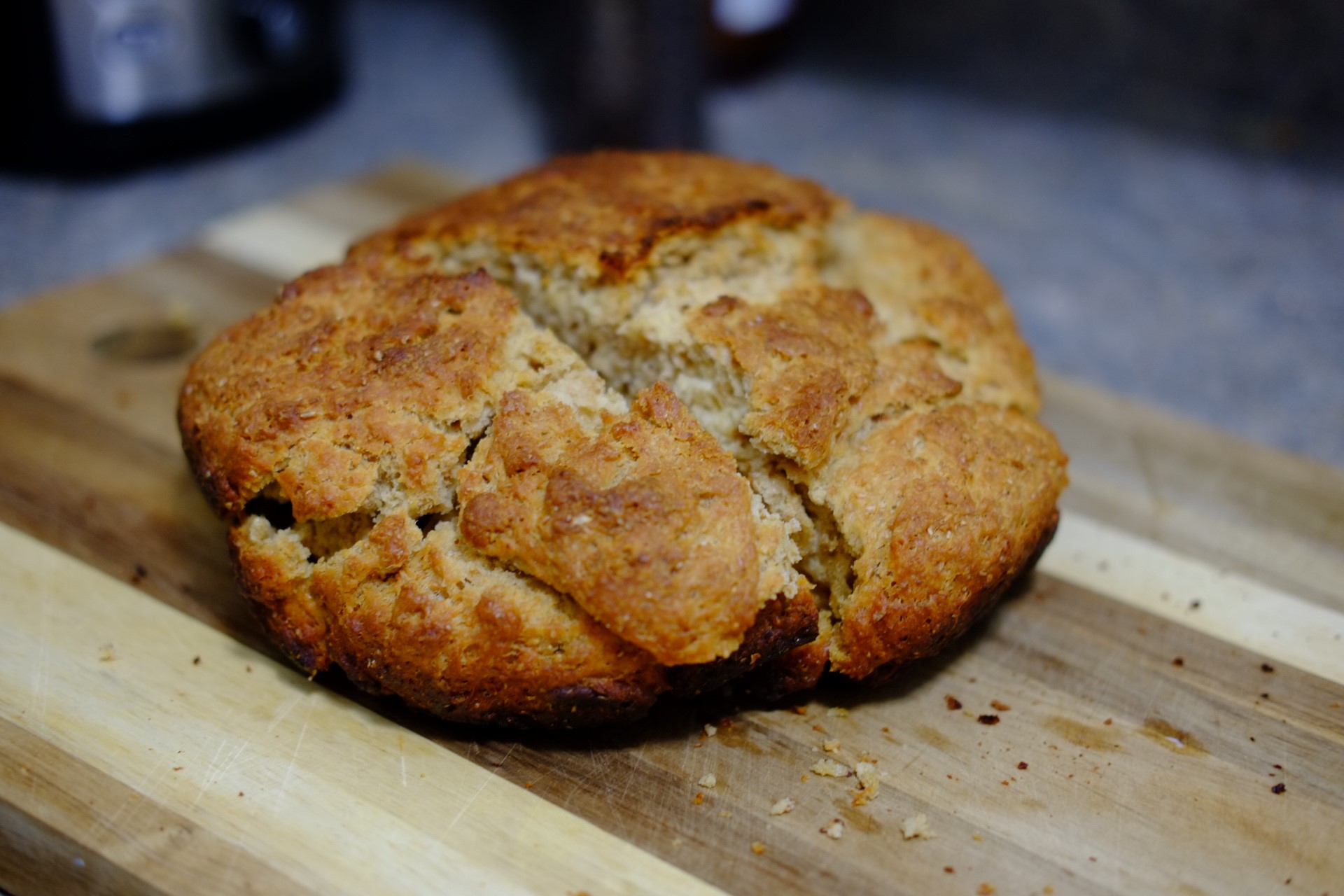 Ingredients
2 Cups Whole Wheat Bread Flour
1 Cup White Bread Flour
1 1/2 Tsp Salt
1 Tbsp Baking Powder
4 Tbsp Honey
1 Beer (330-355mL) I use Big Rock Traditional
3 Tbsp Butter
Preheat oven to 375F
In a large bowl combine all dry ingredients, whisk together. Then add honey and beer.
Stir mixture until a stiff batter is formed.
Place dough into a greased loaf pan or dutch oven, spread the dough with a spoon.
Melt butter, then brush over the top of the loaf.
Bake for 35-40 minutes, or until a toothpick inserted in the centre comes out dry.
Let cool for 10-15 minutes.